BOUTIQUE-WORKSHOP YVES GRATAS
Tuesday to Sunday from 11am to 1pm, then from 2pm to 7pm.

Mondays on appointment.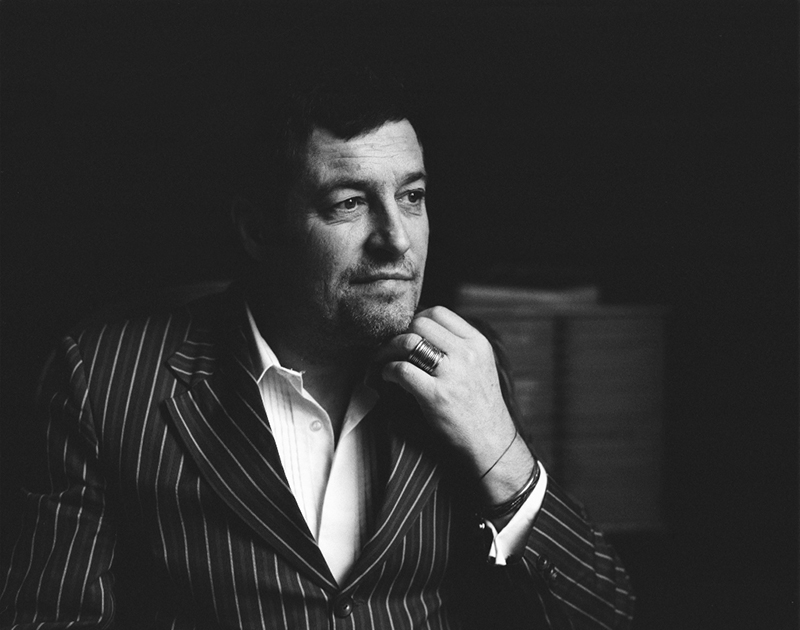 Picture © Portrait of Yves Gratas / Christophe Boyer
Jeweler since his twenties, his simple and pure line compositions are inspired by jewels from Antiquity while staying timeless, elegant and fine.
As precious as organic : the shaping of forms exalts the natural composition of precious stones. All his jewels are handcrafted in his confidential and poetic workshop of 9 rue Oberkampf, close to the Cirque d'Hiver in Paris. Behind a velvet curtain, Yves hammers, files, and grinds the metals before applying a patina, following ancient methods that gives gold it's 24 carats matt colour, and gives silver it's silver and dull hints.
Since 2013, Yves also teaches jewellery at l'École Boule (École supérieure des métiers d'Arts).
Following his travels in South America, Asia, and especially India and Thailand, he learned to shape and pick precious stones. Nowadays, Yves is one of the rare jewellers to conceive and shape all his jewels with hand, alone, and from lead and metal plates.